Welcome to Becky George Show Horses!
We feel very fortunate to train some of the best quarter horses in the country. We have talented horses teamed up with clients who want to do their very best. We hope you have the time to check out more about us!
We are very excited to announce our recent winners! View our recent & past winners here.
Never miss a new listing! We have some great horses for sale. View our available horses here.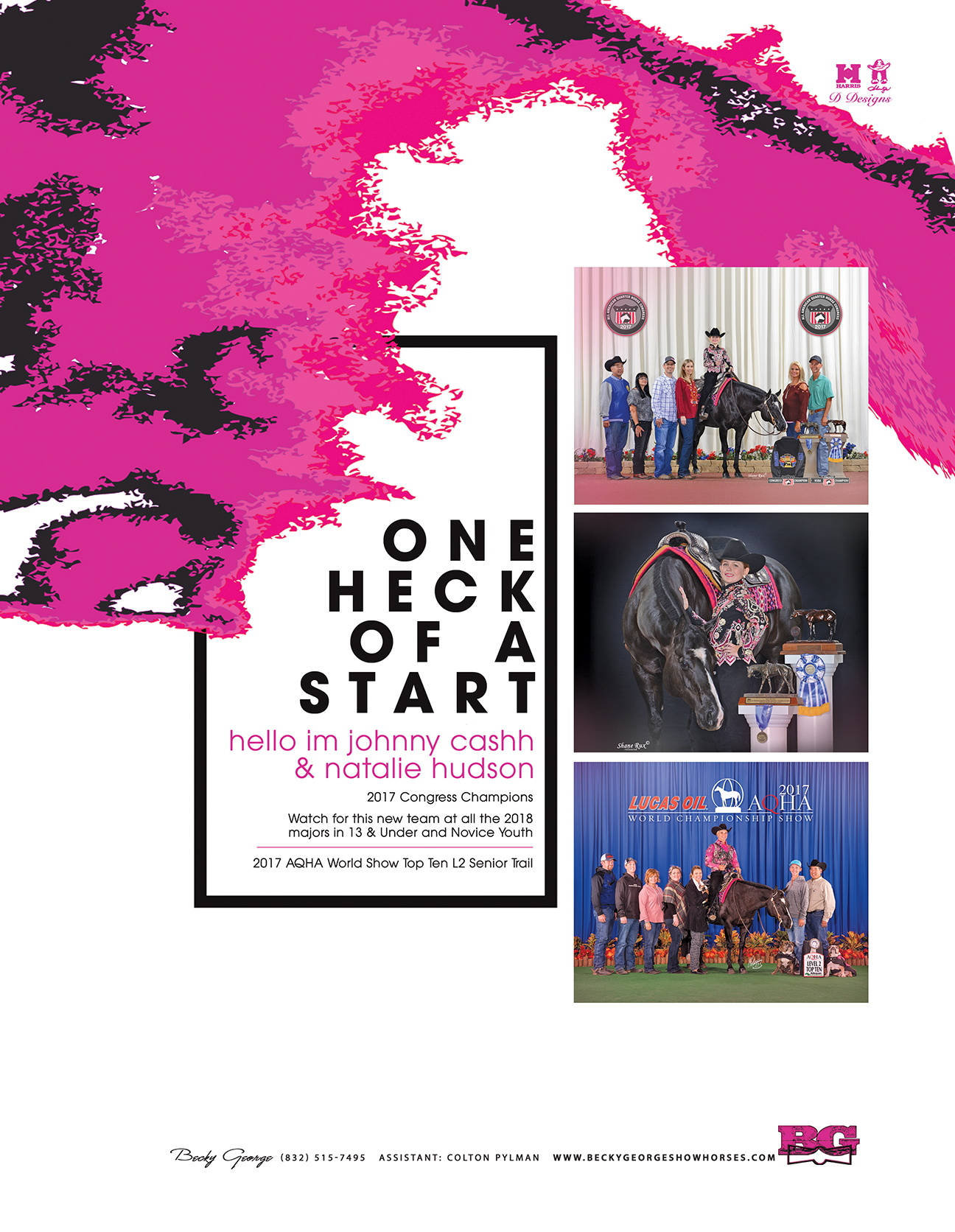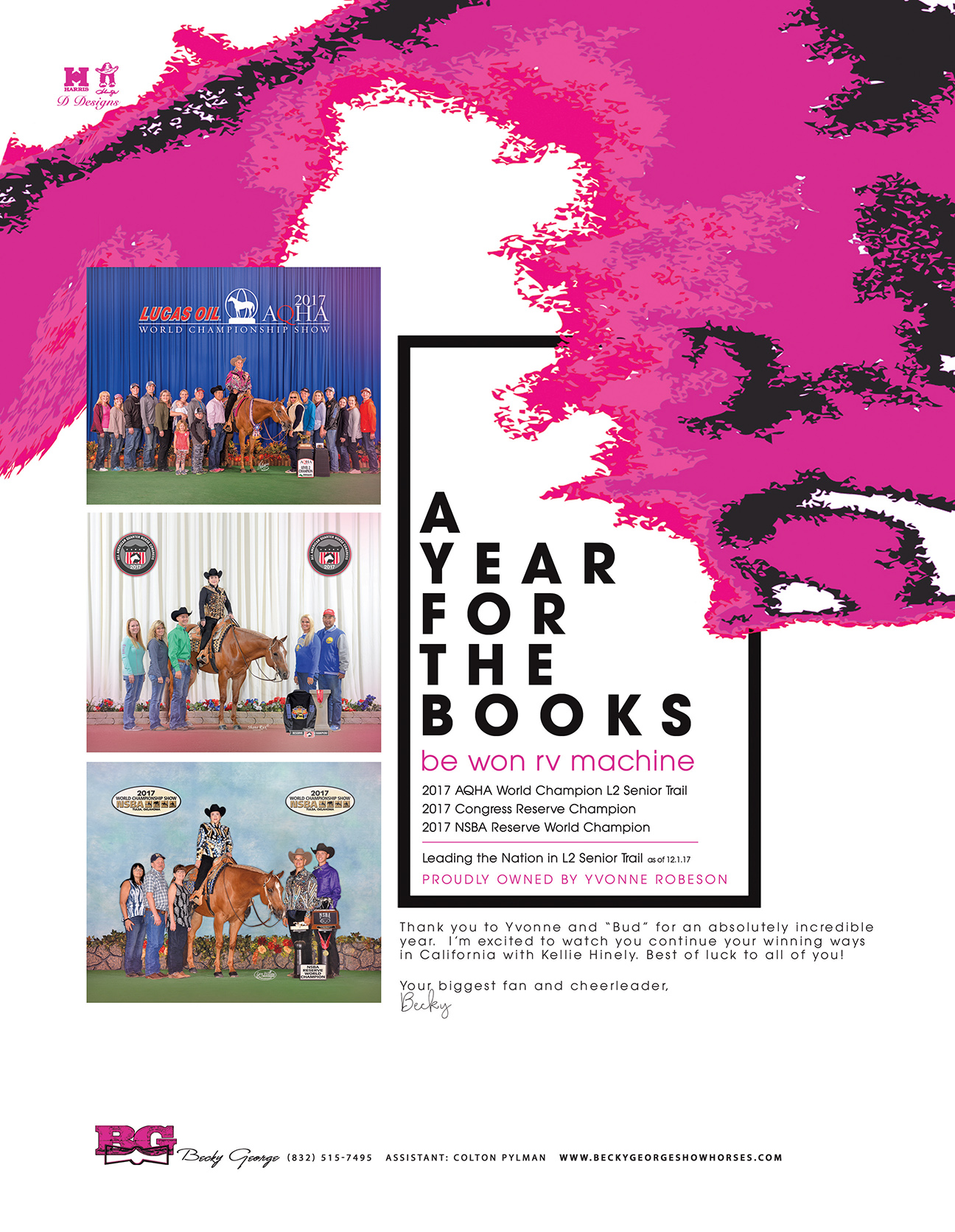 Questions? Inquires? Contact Us Here
Becky George: (832) 515-7495   |   Colton Plyman: (616) 368-0290